| | |
| --- | --- |
| | Zhangjiagang City Xingxin Medical Apparatus Co., Ltd. |
Traditional Chinese Steaming Machine
Product Details:
| | |
| --- | --- |
| Properties | |
| Brand Name | XINGXIN |
| Model Number | YZC-III |
| Place of Origin | China |
Payment & Shipping Terms:
| | |
| --- | --- |
| Price: | USD 0.00 / Piece |
| Minimum Order Quantity: | 0 |
| Port: | |
| Delivery Time: | 30 Days |
| Payment Terms: | L/C,T/T,Western Union,MoneyGram |
| Supply Ability: | |
Detailed Product Description
Traditional Chinese Steaming Machine
computer control time, temperature,water level,
Digital display
Multi-safety design
YZC-I Traditional Chinese Medicine Steaming Machine
Principle:
Fumigation treatment is the continuation of traditional Chinese ethics and development. The machine gives osmotic drug ions to achieve therapeutic effect by drug delivery through the fumigation method.
Applicable range:
Rheumatic Disease: rheumatism, rheumatoid arthritis, intervertebral disc protrusion, sequela of apoplexy, chronic pain on backwaist & legs, neck and should syndrome, systematic sclerosis etc.
Internal Medicine Disease: rheum, bronchitis, neurasthenic, nephritic syndrome, ache of stomach cold, chronic enteritis, diabetes, high blood fat, low-grade high blood pressure etc.
Surgical Disease: sequelae of brain trauma, soft tissue injury, psychoneurosis, skin itching, sebaceous dermatitis, dermatomyositis, psoriasis, ichthyosis, adiposity etc.
Gynecological diseases: vaginitis, genital itching, chronic pelvic inflammatory disease, accessories inflammation, leukoplakia, after pain etc.
Multi-position fuming treatment apparatus can simultaneously steam the multiple positions in the human body such as the integrated chine, shoulder, double knees, etc. Electrical isolation, safe and reliable.
Technical Advantage:
Electrical isolation, safe and reliable.

Highly bright digital electronic light display to the temperature, time, water level, leakage protection.

Automatic display to the set program and dynamic testing program.

Water level automatic control, automatic testing display inside the steam generating boiler, heating system prevent dry heating function.

There will be happy and beautiful music prompt after the completion of the treating period.

There will be the simultaneous acousto-optic prompt if there is something wrong with certain function due to the using process.

It saves the energy and reduces the cost. The steam boiler adopts double insulation.

Heating way: heating appliance
Technical parameters:
Power source:220V/50Hz
Wattage:1500W
Temperature:30°C-60°C
Period:0-60min adjustable at random
Load of cabin:135kg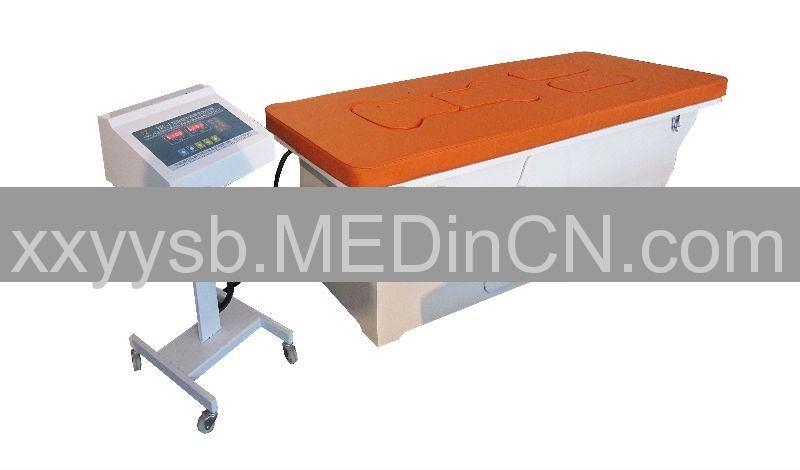 Traditional Chinese Steaming Machine
Other Products from this Supplier
Didn't find what you're looking for? Post an RFQ to let the Industry Specialists in MEDinCN.com to match the right suppliers for you!
Zhangjiagang City Xingxin Medical Apparatus Co., Ltd. [zhangjiagang, China]