| | |
| --- | --- |
| | ShenZhen Autol Technology Co., Limited |
X-100+ Auto Key Programmer
Product Details:
| | |
| --- | --- |
| Properties | |
| Brand Name | autol |
| Model Number | |
| Place of Origin | China |
Payment & Shipping Terms:
| | |
| --- | --- |
| Price: | USD 299.00 / Piece |
| Minimum Order Quantity: | 1 |
| Port: | |
| Delivery Time: | 1 Days |
| Payment Terms: | |
| Supply Ability: | 300 Piece/Pieces per DAY |
Detailed Product Description
X-100+ Auto Key Programmer
X-100+ Auto Key Programmer is a kind of handheld device for programming keys in immobilizer units on vehicles.
Vehicle Coverage
Asia: Subaru, Toyota, Nissan, Mitsubish, Mazda, Lexus, Kia, Infiniti, Hyundai, Honda, Acura
Europe: Seat, Skoda, VW, Porsche, Peugeot, Citroen, Audi
America:GMC, Chrysler, Chevrolet, Cadillac
China: ShangHai GM, YDKia, ZZMazda, ZZNissan, SQYL, Roewe, QNLotus, MG, liuFeng, LiFan
JAC, HuaPu, HNMazda, HaFei, GreatWall, Geely, DFLiuzhou, Chery, ChangHe, ChangFeng,
ChangAn, CASuzuki, CAFord, Brilliance, BJXD, Besrurn
And the more cars' software will be released.
Remark: including x-100 all the matching function and add new software function in x100+.
Software update
Via official website
Features
1. New keys programming
2. Reads keys from immobilizer's memory
3. New immobilizer programming
4. New ECU programming
5. New mechanical key number programming
6. Vehicle Identification Number programming
7. Reset ECU&reset immobilizer
8. Easy to operate by the guided menu programming
9. New remote controller programming
10. Immo PINCODE reader
11. Odometer adjustment(Via obd)
12. With full and strong database for the most important vehicle makes
13. Upgradeable via web-based download
Packing List
1. X-100+ main unit
2. ObdII-16 connector
3. Honda-3 connector
4. Hyundai/Kia-10 connector
5. Kia-20 connector
6. Main Cable
7. TF Card
8. TF Card Reader
9. X-100+ user's manual

Question:
What are the difference between x-100+ and the other auto anti matching equipment?
Answers:
The other equipment is major in auto locksmith, and can only do key matching, can not renew between anti safe and engine ECU, but x-100+ is not only for locksmith, it is including the customers from the workshop. Because the workshop not only use the key matching, they also need to replace the anti safe ECU and renew the engine ECU. But the common equipment, for example SBB,T300…etc cannot do these.
For example: when water get into the car…etc, after change the engine ECU,anti safe ECU , they need to do renew the anti safe ECU and engine ECU, or ECM initialization, SMARTRA initialization, PDM initialization, ESCL initialization..etc, x-100+ can do this, but T300,SBB cannot do.
Remark: X-100+ Odometer adjustment via diagnostic connector will be added continue.
For example:
Select "Honda"
Select "Immobiliser System"
Select "OBD-16"
Commucation
Select "function"
Select "anti starting device info"
Select"Key"
Select"All keys loosing" and input "1 "
Key registration finished
Select"Change an starting unit"
Select"Replace ECM/PCM"
KP819 KP-819 Auto Key Programmer
MVP Key Pro M8 Auto Key Programmer M8 Diagnosis Locksmith Tool
CK-100 Auto Key Programmer V39.02 SBB The Latest Generation
TOP3000 Universal Programmer
Toyota Lexus Smart Key Programmer for 2009~2012 Smart Key
Renault+Nissan key prog 2-in-1
MB Dump Key Generator from EIS Super SKC Calculator
Car Key Master Handset CKM200 with Unlimited Tokens
MB IR PLUS Key Programmer for Mercedes Benz
Lastest BMW Multi Tool Plus CAS PLUG for BMW MULTI TOOL(Add EWS Function)
AUTEL MaxiSys MS908 MaxiSys Diagnostic System
Hot Digiprog III Digiprog 3 Odometer Programmer with Full Software New Release
LAUNCH CNC602A
Zed-Bull Key Duplicator
Autel MaxiSys Mini MS905 Automotive Diagnostic and Analysis System with LED Touch Display
AUTEL MaxiSYS Pro MS908P Diagnostic System with WiFi
LAUNCH X431 SOLO Full Sets Update Via Email 2013 The Latest Software Multi Languages
KTAG K-TAG ECU Programming Tool ECU Prog Tool Master Version
Benz Star Compact 4 SD Connect Software 201307
Original ICC IMMO Calculator
SBB Key Programmer
T300 Key Programmer
Mercedes Benz Companct3 Star Diagnosis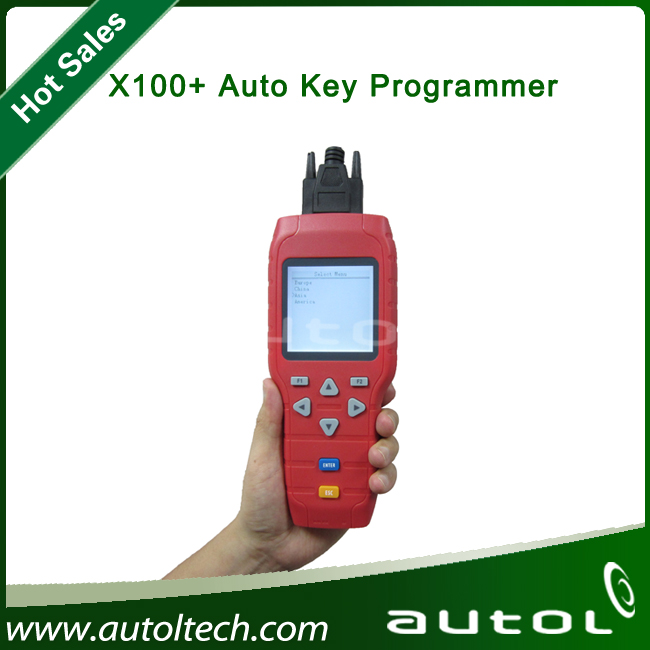 X-100+ Auto Key Programmer
Other Products from this Supplier
Didn't find what you're looking for? Post an RFQ to let the Industry Specialists in MEDinCN.com to match the right suppliers for you!
ShenZhen Autol Technology Co., Limited [Shenzhen, China]